The new Aviation Marketing, Cargo and Customer Experience (ACC) department at Schiphol has been working hard since 1 April as we strive to achieve our ambitious plans to be the smartest cargo hub in Europe. Our strategy has three pillars.
Firstly, to maintain and grow the current cargo flow. Secondly, to ensure our airlines are satisfied and to assist them in optimising their capacity.
And thirdly, to ensure we are the smartest cargo hub Europe through the Smart Cargo Mainport Program (SCMP), aimed at improving cargo flows via increased use of data sharing.
Developments that make a difference
In order to achieve our goals, we have developed a new cargo capacity tool and we are currently refining the model. It looks at specific flows and existing capacity, so we can track the current demand on that route and spot potential.
For example, in North America, the bellies are only 50 per cent full on some routes, so we are working on improving that. We are initially focusing on the belly to ensure the tool can provide good insight into capacity and where there is potential for uplift. We also want to explore using the tool for full freighter capacity to see if there is an opportunity for fuller freighter flights.
As well as developing the new tool, we have integrated our passenger and cargo marketing and communications teams, and we are reviewing how we can improve our existing cargo strategy.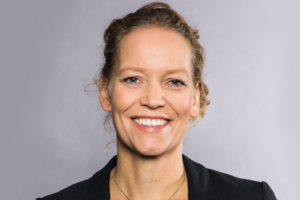 Up to 2020, we can't see any additional growth in flights, so we want to ensure that the current full freighter slots are being maintained, which is a key priority for us.
Decision on the local rule
In recent months, there has been much discussion about the local rule – a proposal that would seek better utilisation of slots during the existing slot season.
It has now come to our attention that the Minister of Infrastructure and Water Management has rejected the proposed local rule. This means that the parties in the aviation sector will resume their consultations, so as to arrive at a new proposal. We will keep you updated as the consultations continue.
Headway in key cargo flows
Our key cargo flows are still flowers, e-Commerce and pharma, and they will remain a priority for the team as we grow and develop.
e-Commerce continues to be a hot topic in the industry, and we are working closely with partners in China to cope with the growing demands of the sector. China has become our most important freight market for e-Commerce.
The importance of e-Commerce was further highlighted during last month's Air Cargo China. We enjoyed lots of success at this event, where we hosted the Schiphol Pavilion with the theme of pharma, e-Commerce and flowers to reflect our key priorities.
With Pharma Gateway Amsterdam, we will ensure that Schiphol maintains its position for the high-end pharma market, and we are continuing with the Holland Flower Alliance.
Air Cargo China allows us to fly the flag for our community while networking with our peers, and we look forward to strengthening our relationship with the Asian market.
Accolades at the AFLAS Awards
Last month, Amsterdam Airport Schiphol was named winner at the 2018 Asian Freight, Logistics and Supply Chain (AFLAS) Awards in Shanghai in the 'Best Airport – Europe' category.
Asia Cargo News hosted the AFLAS Awards, and their readers voted for the winners. It was a privilege to have been recognised by the airfreight community as a leading service provider, and we offer our thanks to all those that voted for Amsterdam Airport Schiphol.
Final thoughts
Schiphol Cargo has really succeeded by working hard and collaborating with our chain partners. As we strive to further develop our world-class facilities, I look forward to future cooperation with our partners as we step forward to create the smartest cargo hub Europe.