Pharmaceutische bedrijven zoeken naar nieuwe manieren om de temperatuurgevoelige producten goed te vervoeren. Van het begin- tot het eindpunt door de gehele logistieke keten. Nieuwe technologieën om goederen te volgen en te monitoren kunnen hierbij helpen. Renate de Walle van Air France – KLM – Martinair Cargo gaat er uitgebreid op in. 
Pharmaceutical companies seeking new ways to ensure their temperature-sensitive products are shipped properly—across the entire supply chain—are turning to new monitoring and tracking technologies to enhance end-to-end visibility. In general, such new technologies include passive RFID (tagging via radio frequency identification chips), active trackers (transmitting real time data via mobile data networks) and Internet of Things (IoT). These new technologies can potentially work together, improving the way temperature-sensitive products are shipped.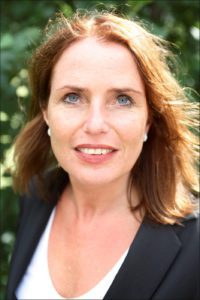 "Given the numerous stakeholders and moving parts that comprise the pharmaceutical logistics process, there is a need for accurate temperature monitoring of pharma products as it moves through the supply chain", says Renate de Walle, Director of Pharmaceutical Logistics at Air France-KLM-Martinair Cargo. De Walle adds that, "Previously this required manual entry of information, making the process inefficient and increasing the possibility that errors could occur. This was an industry-wide phenomenon, not something affecting just one or two companies. Naturally this created demand for solutions, and various technologies have been implemented. Now that the cost of such monitoring and transmission technologies has come down, combined with the ubiquity of worldwide mobile networks, the value these solutions offer to the industry and to the entire supply chain makes them more compelling".
Passive RFID tags provide insight into the shipping journey
Cargo containing passive RFID tags can be checked instantaneously and more accurately since there is no need to manually read barcodes. This speeds up the process and allows cargo to move more efficiently and economically, while enabling stakeholders to gain insight into the journey. Despite the significant improvement that passive RFID tags provide, they do have their limitations. Passive RFID tags contain no internal power source and are powered by the electromagnetic energy transmitted from an RFID reader device. Yet this same limitation offers a major benefit: their simplicity allows them to be inexpensive.
Active tracking to know where shipments are at all times
Active tracking offers a high degree of transparency into the overall air cargo supply chain process that has never been available before. These systems provide real-time information related to temperature or other important cargo handling requirements. The information includes when and where issues occurred, allowing stakeholders to focus on correcting matters rather than discussing them. Active trackers contain a battery that enables them to continuously broadcast their own signal in real time. While active tags deliver a greater transmission range than passive tags, they do cost more. Still many in the pharma and cargo industry appreciate their benefit. In 2014 there were 1.8 million active trackers deployed in the cargo industry worldwide. That number is expected to climb to 5.8 million by 2019 according to Berg Insight, an M2M (Machine-to-Machine)/IoT market research firm based in Sweden.
IoT enhances visibility within the transportation process
By linking together multiple technological innovations such as cloud computing, GPS and RFID tags with temperature monitors and other types of sensors, cargo companies and their customers can verify the conditions their shipments experience. They can also securely track the location of shipments in real time, anywhere in the world. Moreover as the amount of IoT applications and their capabilities increase, new opportunities for the cargo transportation industry and their customers become attainable. The unprecedented visibility into nearly every aspect of the process enables businesses to use their data to reduce costs related to shipping cargo and to ensure temperature-sensitive products are packaged and transported in ways that can allow temperature to be controlled throughout the journey of the shipment.
The need for improvement
A 2014 study by the International Air Transport Association (IATA) showed that 57% of cargo temperature deviations occur during air transportation. That is more than double the amount that occurs during manufacturing and shipping to the airport of origin (23%) and from forwarding from the destination airport to distributors and consignees (20%). Such data demonstrates the need for greater temperature monitoring and accuracy to prevent damaging temperature-sensitive pharmaceutical products, resulting in their loss of purity, potency, or stability.
The industry advances by working together
According to Irwin Budding, the Program Manager for Connectivity at Air France-KLM-Martinair Cargo, "We come from a world where transportation and airlines offered tracking assistance based on previously existing techniques. Now, using these new technologies, we can provide more accurate information in real time that enables us to deliver better service to customers. This gain in improved service is the result of cooperation amongst stakeholders. The more we all use these new technologies, the more we all gain a more accurate picture of what's working and what we can do to make things better. That's why we see support for as well as adoption and use of these new solutions".
Bron: schipholcargo.nl.